30 July – 29 August 

2021
Cargo Bike Art Space
Curated by Anna Muirhead
For Dunedin Fringe 2021, Five artists utilised the cargo space of the bike to create projects that could be easily relocated to different venues, parks and cycleways. Some of the works are exhibited in this mini retrospective show.
Cargo Bike Art Space offers diverse perspectives on public space, inclusivity, politics, and the environment. 
Megan Brady: and always there is a hum
Elise Johnston: Get The Ball Rolling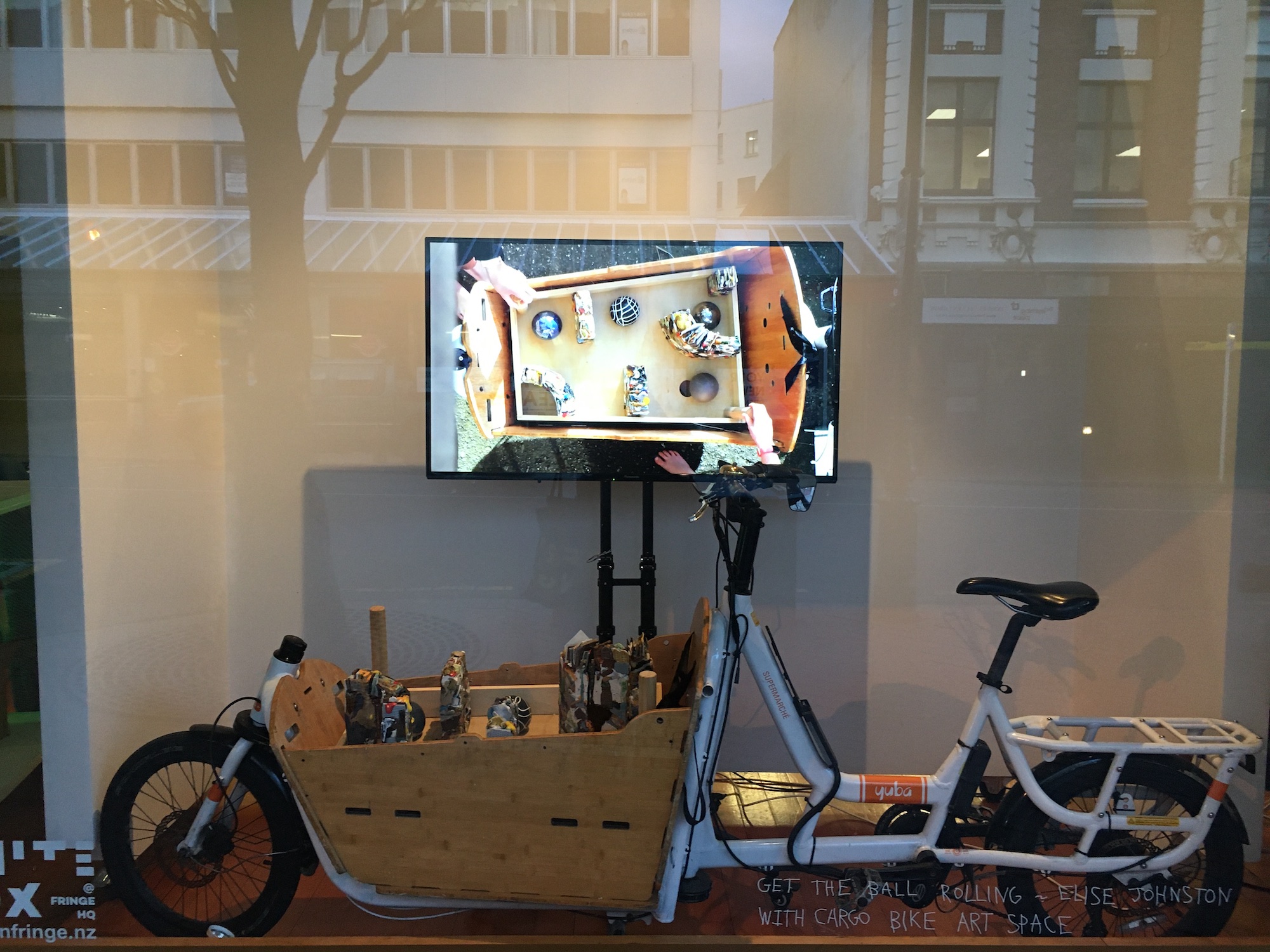 Get The Ball Rolling is a ceramic rolling ball interactive maze.
Aroha Novak: What's in a name? An Unfinished Map of Māori Place Names in Ōtepoti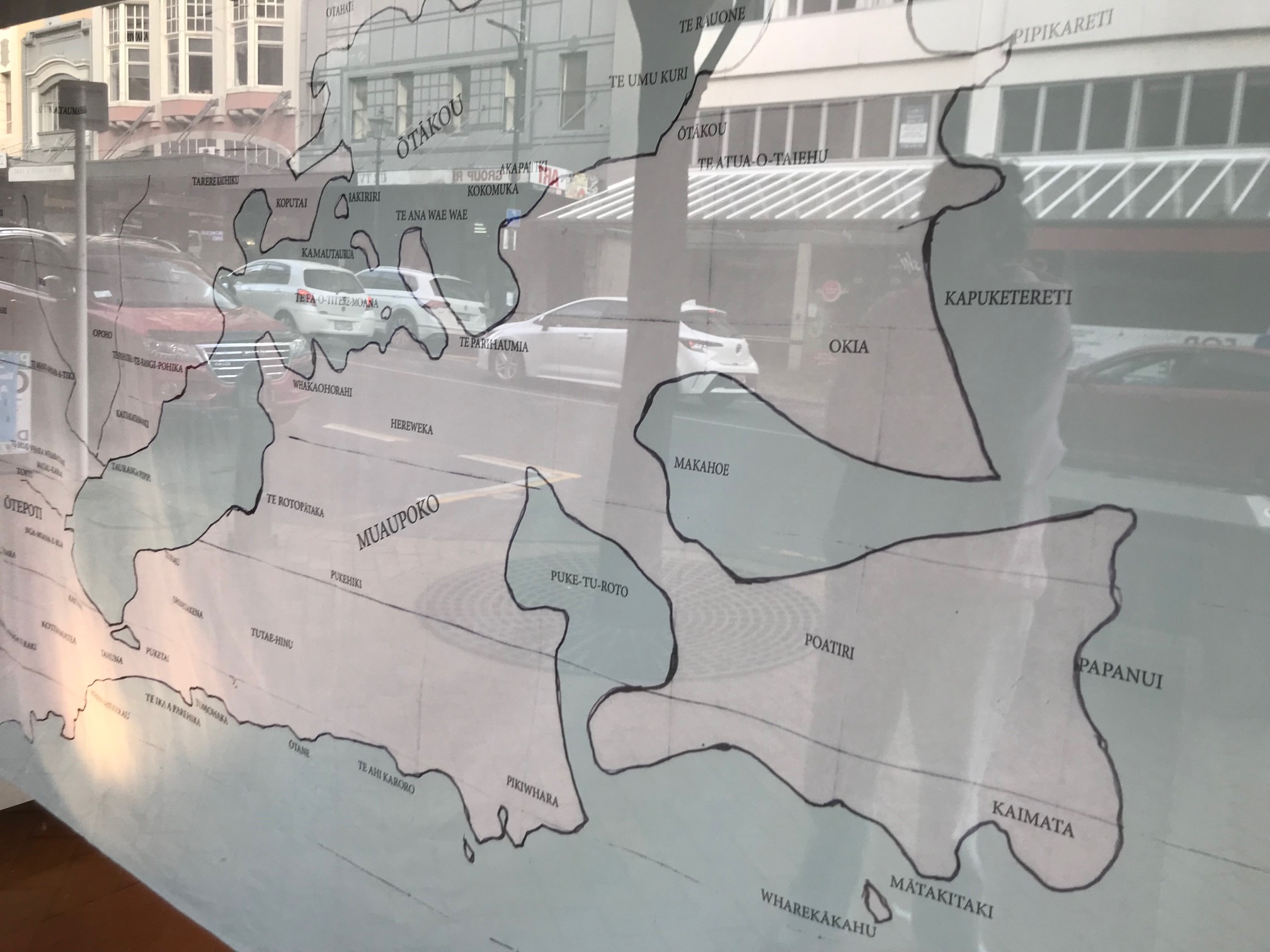 'What's in a name? An unfinished map of Māori place names in Ōtepoti' is an attempt by the artist to find and acknowledge original place names of Dunedin in Te Reo. The unfinished map was made for Cargo Bike Art Space, in Dunedin Fringe 2021 and involved the audience participating in a bike ride around the peninsula, stopping at certain places while the artist wrote Māori place names on the concrete and shared what knowledge she had learnt throughout the research process. 
Enlarged copy of the unfinished map, printed on fabric.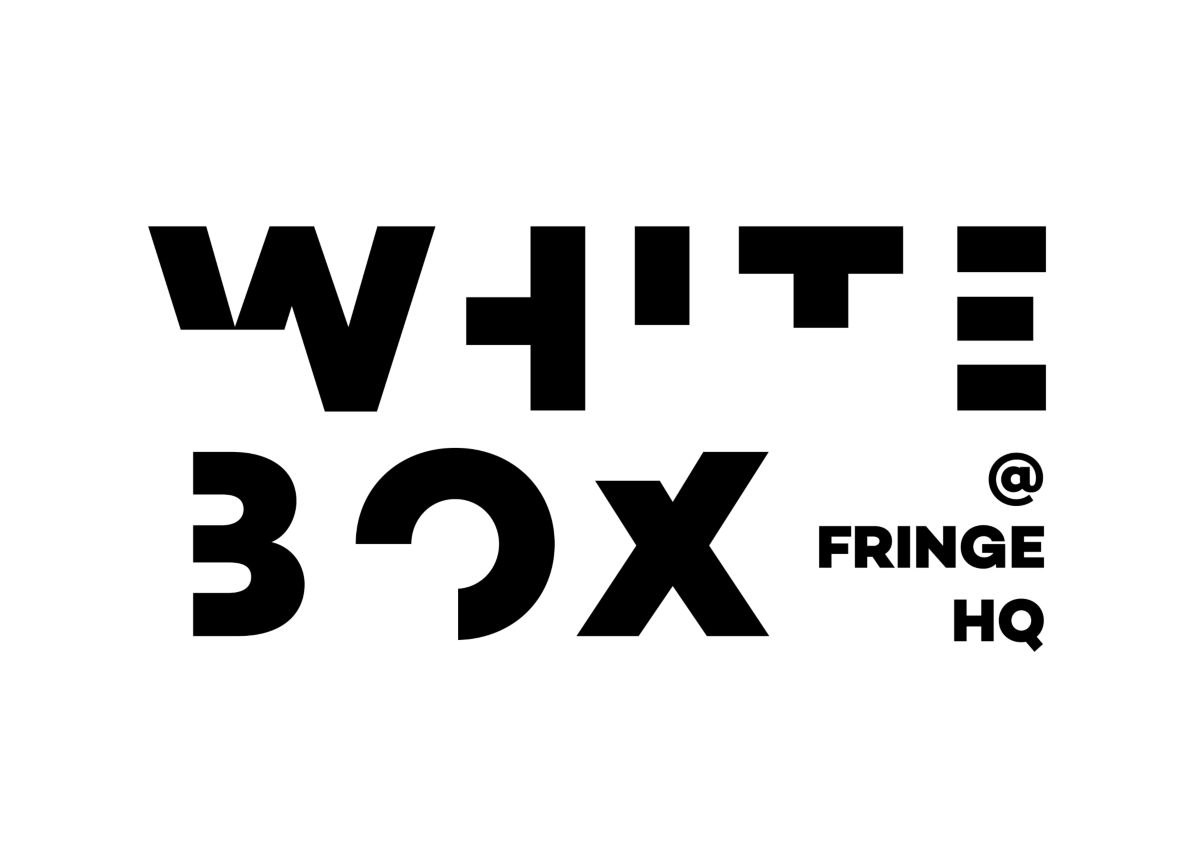 About Us
The Dunedin Fringe Festival is the world's southernmost Fringe Festival. Initiated in 2000, Dunedin Fringe aims to bring experimental contemporary art to a wider audience and to support the work of emerging artists. Dunedin Fringe is an annual event which happens every March timed to coincide with other fringe festivals in New Zealand and Australia.
Our Contacts
Dunedin Fringe Arts Trust
PO Box 1331
Dunedin 9054
New Zealand