2 December 2022

– 22 January

2023
Kari Morseth: hic incipit pestis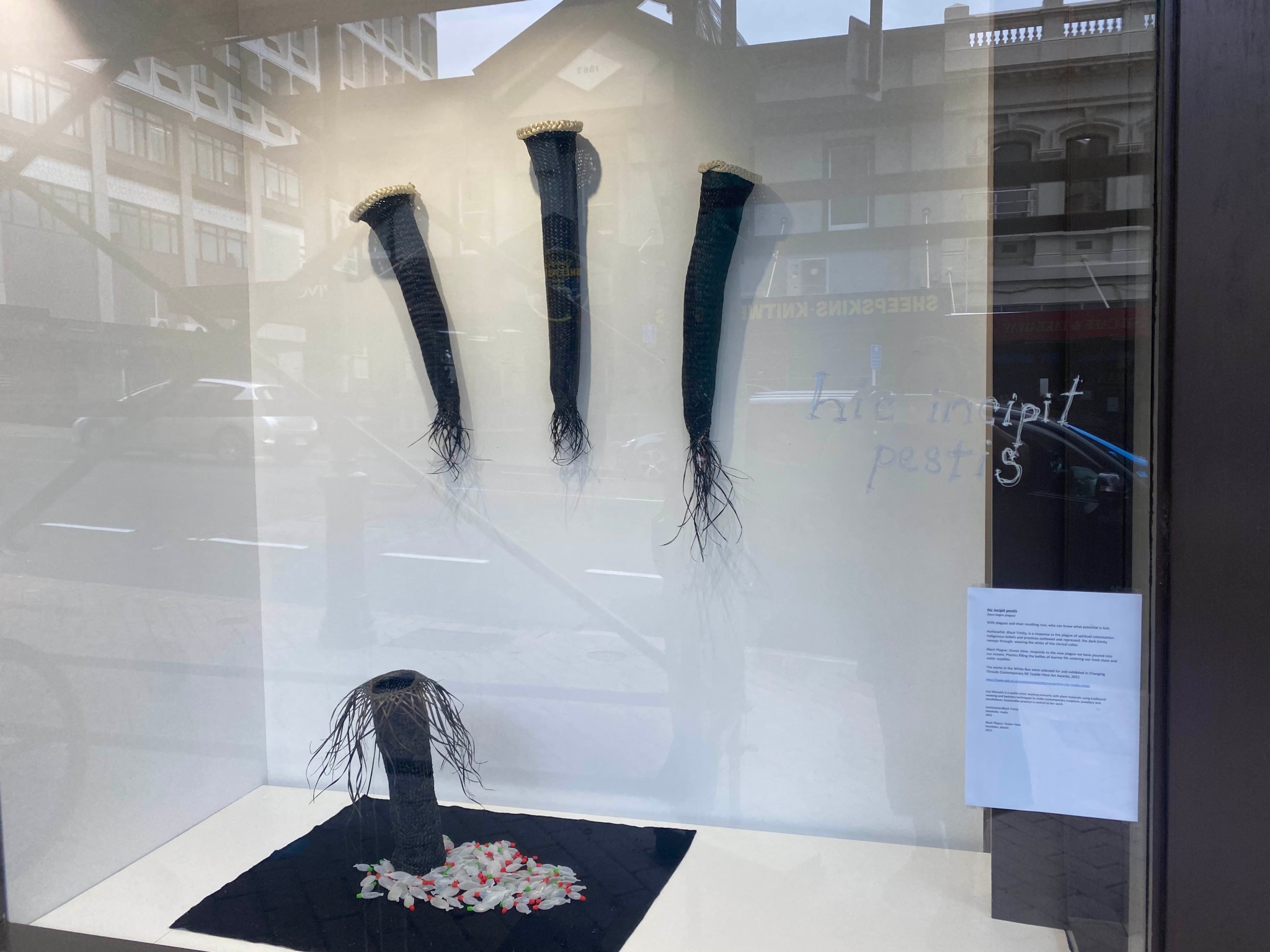 hic incipit pestis
(here begins plague)
With plagues and their resulting ruin, who can know what potential is lost.
Awhiowhio: Black Trinity, is a response to the plague of spiritual colonisation.
Indigenous beliefs and practices outlawed and repressed, the dark trinity sweeps through,
wearing the white of the clerical collar.
Black Plague: Ocean View, responds to the new plague we have poured into our oceans.
Plastics filling the bellies of marine life entering our food chain and water supplies.
The works in the White Box were selected for and exhibited in Changing Threads
Contemporary NZ Textile Fibre Art Awards, 2022
https://www.odt.co.nz/entertainment/arts/recognition-city-textile-artists
Kari Morseth is a textile artist working primarily with plant materials using traditional weaving and
basketry techniques to make contemporary sculpture, jewellery and installations. Sustainable
practice is central to her work.

Awhiowhio:Black Trinity
Harakeke, muka
2021

Black Plague: Ocean View
Harakeke, plastic
2021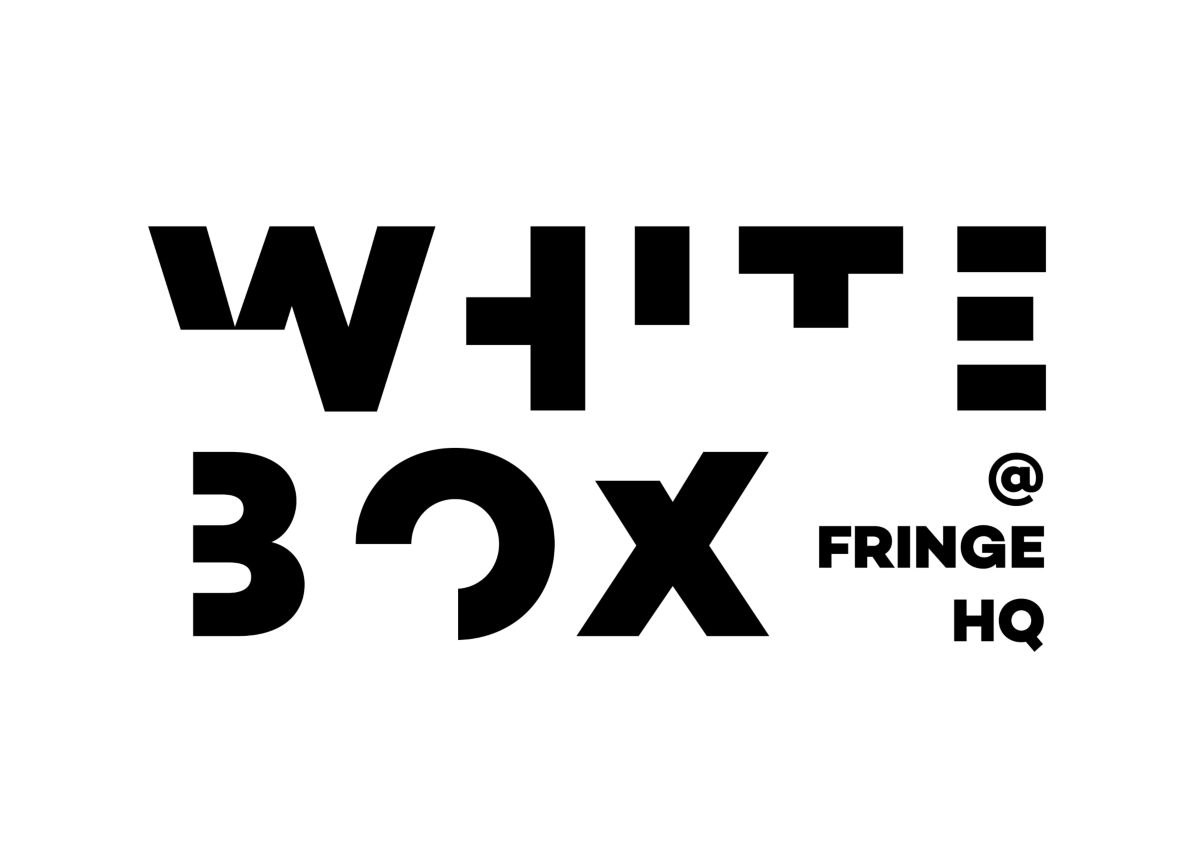 About Us
The Dunedin Fringe Festival is the world's southernmost Fringe Festival. Initiated in 2000, Dunedin Fringe aims to bring experimental contemporary art to a wider audience and to support the work of emerging artists. Dunedin Fringe is an annual event which happens every March timed to coincide with other fringe festivals in New Zealand and Australia.
Our Contacts
Dunedin Fringe Arts Trust
PO Box 1331
Dunedin 9054
New Zealand