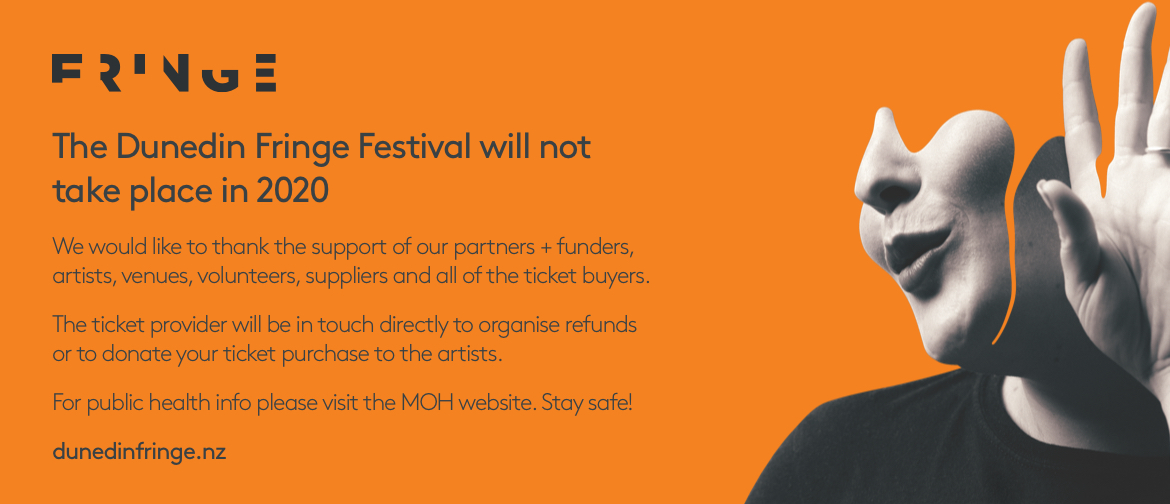 The Dunedin Fringe Festival will not take place in 2020. 
Some independently produced events may decide to remain on as scheduled outside of the Fringe umbrella.  We will update here on how you can find out more information on these shows.
See our Public Health Update blog for our most up to date information on the Dunedin Fringe Festival status.
For public health info please visit the MOH website.   Stay safe! 
About Us
The Dunedin Fringe Festival is the world's southernmost festival of its kind. Initiated in 2000, Dunedin Fringe aims to bring experimental contemporary art to a wider audience and to support the work of emerging artists. Dunedin Fringe is an annual event which happens every March timed to coincide with other fringe festivals in New Zealand and Australia.
Our Contacts
Dunedin Fringe Arts Trust
PO Box 1331
Dunedin 9054
New Zealand