Dunedin Fringe provides a platform for the next generation of creative talent. Donate now to help provide affordable, low barrier access to the arts!

Dunedin Fringe Arts Trust (DFAT) is non-profit community arts organisation in Ōtepoti with a focus on providing open access opportunities for creative expression. We have a special emphasis on upskilling young people who are just beginning to explore their identity as artists.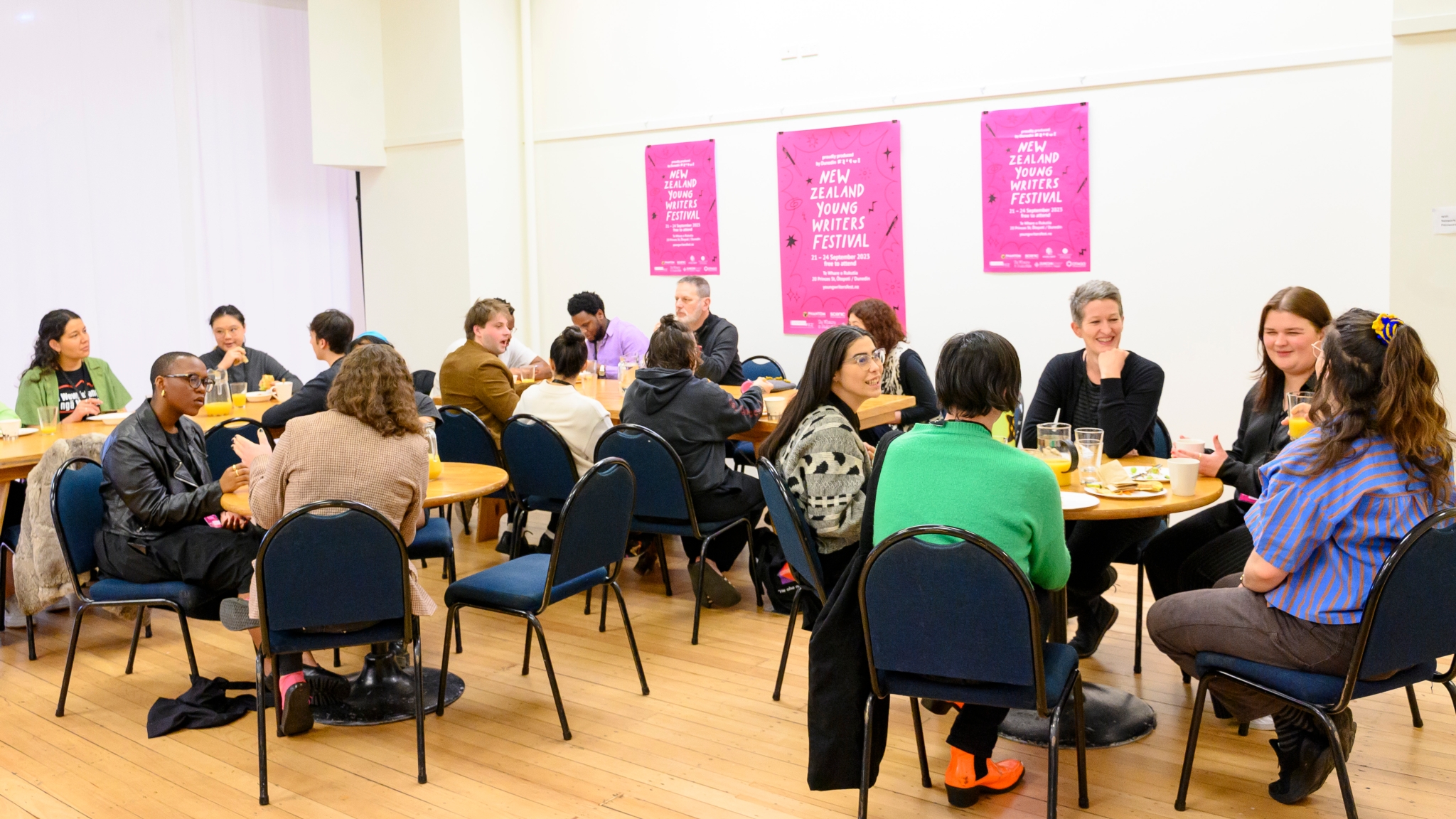 2023 New Zealand Young Writers Festival, breakfast at The Writers Lounge. Photo by Blake Armstrong.
Our annual programmes include the Dunedin Fringe Festival (an 11-day open access, multidisciplinary arts festival); Amped Music Project (a music mentorship programme for high school aged youth); and the New Zealand Young Writers Festival (a 4-day festival that celebrates young writers aged 15-35). We also run Te Whare o Rukutia, a performing arts venue that builds capacity for artistic output in the city; manage the Dunedin Community Gallery (on behalf of the Dunedin City Council); and curate the White Box Gallery in Fringe HQ. 
Thank you so much for your support! 
Recent Supporters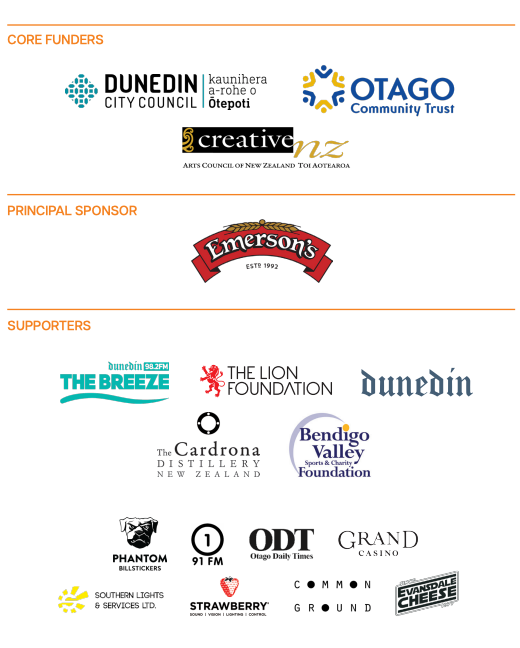 About Us
The Dunedin Fringe Festival is the world's southernmost Fringe Festival. Initiated in 2000, Dunedin Fringe aims to bring experimental contemporary art to a wider audience and to support the work of emerging artists. Dunedin Fringe is an annual event which happens every March timed to coincide with other fringe festivals in New Zealand and Australia.
Our Contacts
Dunedin Fringe Arts Trust
PO Box 1331
Dunedin 9054
New Zealand