How Did I Get Here?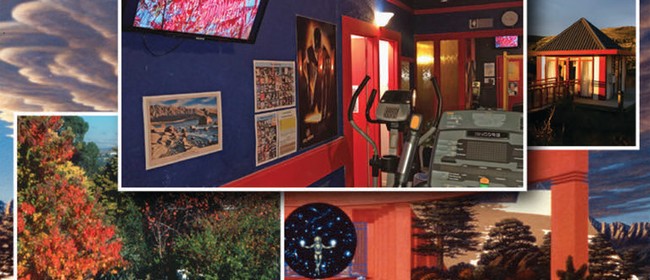 Venue
Space4u
127 Stuart St, Dunedin
Times
Sun 11 Mar 2018, 8:00pm - 10:00pm
Mon 12 Mar 2018, 12:00pm - 8:00pm
Wed 14 Mar 2018, 12:00pm - 6:00pm
Thu 15 Mar 2018, 12:00pm - 6:00pm
All Ages
Price
Free
An exhibition of original landscape, architectural, botanical, futuristic and social comment paintings, commercial illustrations, prints and posters by Mark McLeod from the 1980's to 2018; with a look at how books, film, TV, friends, family, wider cultural and financial influences, and personal life experiences have shaped the artist and his subject matter. Discover how a journey that started in the southwest outskirts of Sydney for a painfully self-conscious, idealistic loner progressed through the exploration of New Age and gay cultures in rural NSW in the 1980's, gravitated to the mountain country of NZ in the 1990's, then moved on to a love/hate rural lifestyle attempt in Southland before curiosity, the fundamental human desire for intimate companionship, and economic necessity got him railroaded into the idealism-shattering, cynicism-inducing hardcore-reality-check of sauna management in Dunedin. Down but not out, the dreamer keeps dreaming and painting. Next stop… Twizel? Restrictions & warnings: Some nudity in paintings, some social comments sure to offend some religious people.