Hands!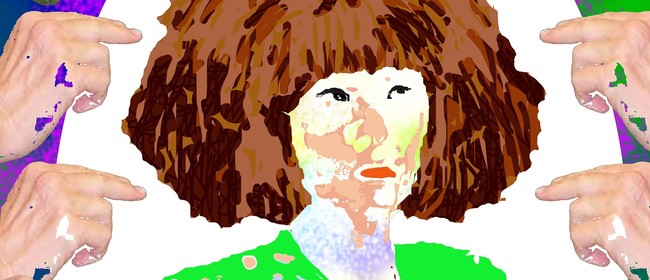 Venue
Fortune Theatre
231 Stuart St, Dunedin
Times
Fri 9 Mar 2018, 2:00pm - 2:45pm
Fri 9 Mar 2018, 4:00pm - 4:45pm
Sat 10 Mar 2018, 2:00pm - 2:45pm
Sat 10 Mar 2018, 4:00pm - 4:45pm
All Ages
Price
$8.00 - $10.00
Hands! is a one woman, and one musician bittersweet comedy about heartbreak and loss, soaked in grimy mini moog and swirly synth goodness. It is part theatre, part low-fi gig, part dance show, part ode to Kate Bush, and it is full of heart. Pip Smith is a performer and maker based in Hamilton. She grew up playing all the clown roles without any proper training, and singing in low-fi noise bands, also without training. She last fronted electro guitar punk band "Celebrity Death Hoax". She used to work for Silo Theatre Company and other fancy pants theatre companies in Auckland making props and stage managing. She spent a lot of hours nagging set designer John Verryt and making him laugh because of her ever-changing hair. Her love of all things make-y, of physical comedy, music, and old school theatricality are married in this. Matty Taylor is an aspiring film-maker and composer. He has a love of Italian horror aficionado Dario Agento, David Lynch, and all things good and bloody with epic soundtracks. After taking a year off after finishing school to explore some of the world, he's spending this year making stuff - if anything, come along to this for the music alone. Matty is a national treasure in the making and we can't express how excited we are to have his talent and enthusiasm on the road with us. Mel Martin is a young, incredibly smart and talented director/writer who makes the pulse, rather than just having her finger on it. She already has a mass amount of incredibly well produced stunning contemporary productions to her name including, "Punk Play", "Spring Awakening", "Legally Blonde" and a retelling of "Romeo and Juliet" set in a women's correctional institute. Some might wonder how Mel ended up on this rag-tag show, but really it's best not to question these things. Needless to say, you should all come check this out! Look we know Hamilton gets a bad rap as a gross-cow-town and you might be scared that we don't have anything interesting to say. Um. Yeah. Ignore that. Please? We made this for you, and we'd love to have you along.